Picture a home in the Hamptons
Nestled along the picturesque coastline of Long Island, South Hampton, New York, is a haven for those seeking the perfect blend of coastal charm and timeless elegance. In this blog post, we explore the allure of classic architectural styles found in the custom homes of South Hampton. From stately mansions to charming cottages, these homes embody the grace and sophistication that define this coveted real estate market.
Colonial Revival: Preserving History in Modern Luxury
The Colonial Revival style pays homage to the region's rich history, incorporating symmetrical facades, elegant columns, and meticulous detailing. Explore how South Hampton's custom homes seamlessly blend the charm of the past with the comforts of modern living.
Shingle Style: Embracing Coastal Beauty and Craftsmanship
South Hampton's custom homes often embrace the Shingle Style, characterized by weathered shingle exteriors, sweeping porches, and expansive windows that invite breathtaking views of the surrounding natural beauty. Discover how this architectural style captures the essence of coastal living.
Mediterranean Revival: Capturing the Essence of European Grandeur
Transport yourself to the Mediterranean with South Hampton's custom homes that evoke the spirit of Italian villas and Spanish estates. Explore the arched doorways, terra cotta roofs, and lush landscaping that bring a touch of European grandeur to this idyllic beachside community.
Georgian Revival: Grace and Symmetry in South Hampton
JNS Homes meets Southampton Architecture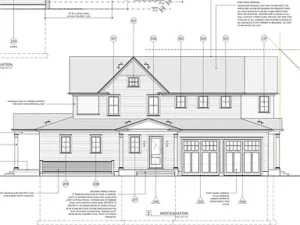 Georgian Revival homes exude timeless elegance with their symmetrical facades, grand entrances, and exquisite interior detailing. Learn how South Hampton's custom homes pay tribute to this architectural style, showcasing impeccable craftsmanship and a sense of refined grace.
Federal Style: A Harmonious Blend of Tradition and Sophistication
Step into a world of understated elegance with South Hampton's custom homes inspired by the Federal style. From the graceful proportions to the intricate moldings, these homes epitomize a sense of refined sophistication and refined living.
Victorian Charm: Embracing Ornate Details and Romanticism
South Hampton's custom homes capture the romantic essence of the Victorian era. Delve into the intricate details, vibrant colors, and ornate craftsmanship that define this architectural style, creating homes that transport residents back in time.
Preserving the Past, Building for the Future
In South Hampton's luxury custom homes, classic architectural styles coexist harmoniously with contemporary amenities and technologies. Builders and architects pay meticulous attention to detail, ensuring that every aspect of these homes embodies both timeless elegance and modern functionality.
Why Build Custom
South Hampton's custom homes are a testament to the enduring allure of classic architectural styles. From Colonial Revival to Mediterranean Revival, each home tells a story of grace, sophistication, and the seamless integration of past and present. Whether you are drawn to the grandeur of Georgian Revival or the coastal charm of the Shingle Style, South Hampton offers an exquisite array of custom homes that exemplify the epitome of timeless elegance.
Immerse yourself in the charm and sophistication of South Hampton's architectural treasures as you embark on a journey through this captivating real estate market, where classic styles meet contemporary luxury.  Contact JNS Homes to discuss your custom project with us.