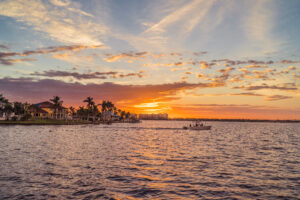 Welcome to Cape Coral, Florida, a city often referred to as the "Waterfront Wonderland." With its affordability, low crime rate, and stunning natural beauty, Cape Coral has earned its reputation as one of the best places to live in the Sunshine State. Spanning nearly 120 square miles, Cape Coral is the second-largest city in Florida and holds the title of the largest city between Tampa and Miami. In this blog post, we'll explore why Cape Coral is a sought-after place to live and uncover its unique attractions.
Affordability and Low Crime Rate
Cape Coral stands out for its affordability, making it an attractive option for those seeking a high quality of life without breaking the bank. The city offers a range of housing options, from waterfront properties to suburban neighborhoods, catering to various lifestyles and budgets. Additionally, Cape Coral boasts a low crime rate, providing residents with peace of mind and a secure living environment.
Proximity to Natural Wonders
One of Cape Coral's standout features is its proximity to natural wonders, adding to its allure for residents and visitors alike. Situated next door to Sanibel Island and Fort Myers Beach, Cape Coral offers easy access to pristine waters and breathtaking beaches. Sanibel Island is renowned for its shell-filled shores and abundant wildlife, including the opportunity to witness manatees up close during organized tours. Fort Myers Beach, with its golden sand and clear waters, is a popular destination for sunbathing, swimming, and water sports.
Cultural and Recreational Offerings
Cape Coral boasts a variety of cultural and recreational offerings that add vibrancy to the community. The Cape Coral Historical Society & Museum provides a glimpse into the city's past, showcasing its rich history and growth over the years. For nature enthusiasts, the Four Mile Cove Ecological Preserve offers a serene escape, inviting visitors to explore its diverse ecosystem and observe native bird species such as herons and ibis. Sirenia Vista Park is a haven for kayak enthusiasts, featuring scenic routes leading to the Matlacha Pass Aquatic Preserve, where mangroves and birdlife abound. Additionally, the Yacht Club Community Park presents a beach and pier along the Caloosahatchee River, offering recreational activities and picturesque views.
Recognition and Accolades
Cape Coral's appeal hasn't gone unnoticed, as it has garnered recognition from various sources. Forbes named Cape Coral one of the 2023 best places to live in Florida, highlighting its attractive living conditions and amenities. The city's natural beauty, affordability, and quality of life have contributed to its well-deserved reputation.
Cape Coral, Florida, with its affordability, low crime rate, natural wonders, and cultural offerings, continues to captivate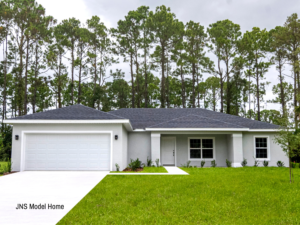 residents and visitors alike. Whether you're seeking a tranquil waterfront retreat, an active outdoor lifestyle, or a welcoming community with affordable living options, Cape Coral has something to offer. Come and explore the "Waterfront Wonderland" and experience the charm of this sought-after place to live.
Sources:
– Visit Florida: [Cape Coral](https://www.visitflorida.com/places-to-go/southwest/cape-coral/)
– Forbes: [Best Places to Live in Florida](https://www.forbes.com/advisor/mortgages/real-estate/best-places-to-live-in-florida/)