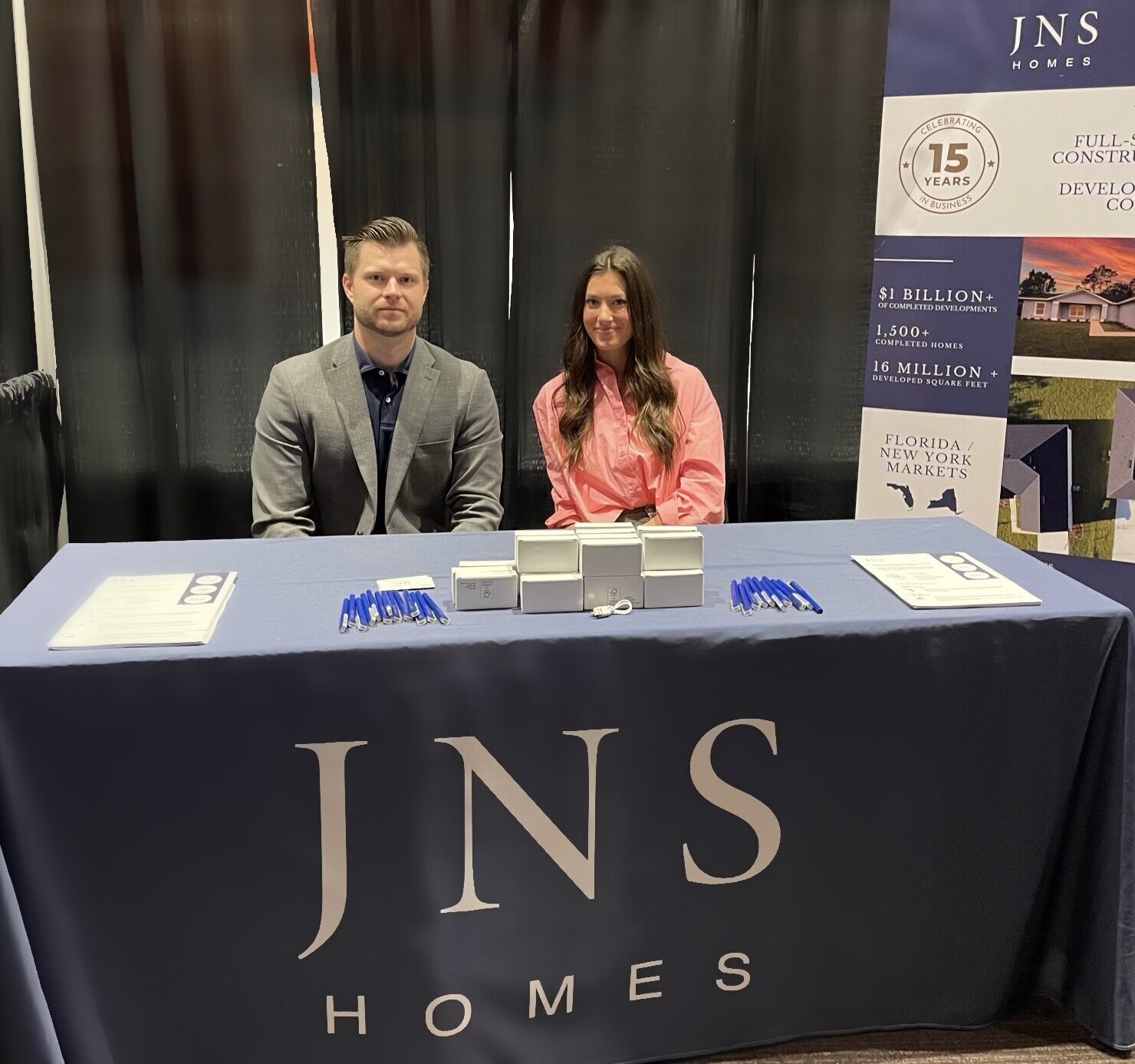 Last week, the JNS Homes team traveled to Nashville, TN to attend the 8th Annual Build-to-Rent, Land & Homebuilding Forum. This event brought together over 1,000+ BTR, Land & Homebuilding Professionals to collaborate and learn about the latest trends and developments in the industry.
At the forum, our team had the opportunity to connect with other professionals in the industry, share insights and strategies, and attend informative sessions led by industry experts. We gained valuable knowledge about emerging trends in homebuilding, financing strategies, and innovative approaches to building communities.
One of the highlights of the event was the opportunity to showcase our own work and products at our booth led by Hannah Caldwall and Daniel Proskura. Our team was able to connect with potential clients, answer questions, and demonstrate the unique features of our homes. We also had the chance to meet with suppliers and vendors, learn about new products and materials, and explore new opportunities for collaboration.
Attending the 8th Annual Build-to-Rent, Land & Homebuilding Forum was an awesome experience for our team. We came back inspired, energized, and with new ideas to implement in our future projects. Our commitment to delivering exceptional quality homes to our clients is stronger than ever, and we're excited to continue growing and learning in this dynamic industry.
Thank you to all of the organizers, attendees, and sponsors who made this event possible. We look forward to attending future events and continuing to collaborate with other industry professionals.