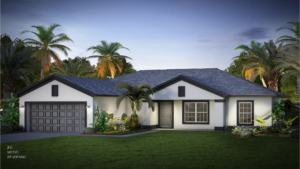 The Florida housing market has been on a rollercoaster ride for the past few years, and it seems that the trend is continuing this year as well. Here are the top trends to keep an eye on in the Florida real estate market:
Housing Inventory Remains Low: The housing inventory in Florida has been low for a while now, and it remains low as of April 2023. This means that there are fewer homes for sale, which has resulted in a rise in home prices. In some areas, the inventory is so low that buyers are having a hard time finding a suitable home. This has led to a surge in new construction in some areas to meet the demand for housing.
Home Prices Continue to Rise: As mentioned earlier, the low inventory has resulted in a rise in home prices. This trend is expected to continue as demand remains high, and the supply remains low. According to Zillow, the median home value in Florida is $330,000 as of April 2023, which is a 5.4% increase from the previous year.
Rent Prices Also Increasing: Not only are home prices increasing, but rent prices are also on the rise. According to RentCafe, the average rent in Florida has increased by 3.6% in the past year, with the average rent for a one-bedroom apartment at $1,488 per month.
Luxury Real Estate Market Remains Strong: The luxury real estate market in Florida continues to remain strong, with high-end properties selling at record prices. The demand for luxury homes has been increasing, and this trend is expected to continue. The pandemic has played a role in this trend, with more wealthy individuals seeking larger, more luxurious homes to accommodate remote work and distance learning.
Coastal Cities Remain Popular: Florida's coastal cities, such as Miami, Tampa, and Naples, continue to be popular among homebuyers and investors. The demand for beachfront properties remains high, driving up home prices in these areas.

Overall the Florida real estate market is experiencing a combination of highs and lows in April 2023. The low housing inventory and high demand are driving up home prices, while the luxury real estate market remains strong. If you are a buyer, you may have to be patient and act quickly when you find a suitable home. For sellers, it is an excellent time to sell your home, as the demand for housing remains high.

At JNS Homes, we pride ourselves on providing our clients with excellent building expertise, new construction services, one year builder's warranty, and choosing locations to build outside of HOA, while still maintaining competitive pricing. Reach out to us if you would like to chat about your vision for a new home!